About Us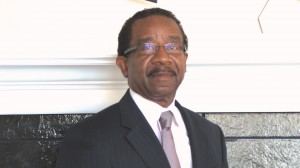 Your Workplace Partner
Seasoned Professional Experts delivers a staffing, training and outsourcing services to match
qualified candidates with respected companies throughout the US. We provide highly trained
personnel on an immediate basis for temporary, contract and full-time positions to create win-
win relationships for employees and employers.
Founded by Jim Cobon to meet the growing demand for IT professionals, Healthcare, Sales
and other Industry Verticals to meet the shrinking employment budgets. As the Baby
Boomers begin to retire, there will be large gaps to fill in many IT and other services areas.
Seasoned Professional Experts was formed to supply experienced professionals to assist in
filling those large gaps in different areas. Seasoned Professional Experts is located in
Dallas/Fort Worth and is independently-owned providing:
Industry Expertise:
Developers, Architects, Full Stack Engineers
Healthcare, EMRs, Pharma, Biotech
Sales/Sales management
Trainers and Operational Professionals
Manufacturing
Retail
Finance
IT Professionals
Administrative Professionals
Customer Service and Home Agent Call Center professionals
Human Resources
Marketing Experts
We provide flexible staffing, training and outsourcing solutions to help businesses improve
workforce performance. Our Talent Acquisition/ Placement, Pre-Hire, and Candidate
Assessment programs guarantee an ideal placement for both our clients and candidates.
If you're looking for a staffing partner that can not only meet your highest expectations, but
exceed them, then contact us today.